Sarah Silverman Saddened by Al Franken's Last Day in the Senate
Sarah Silverman
Torn Up Over Franken ...
He's Kissy, But At Least He Admits It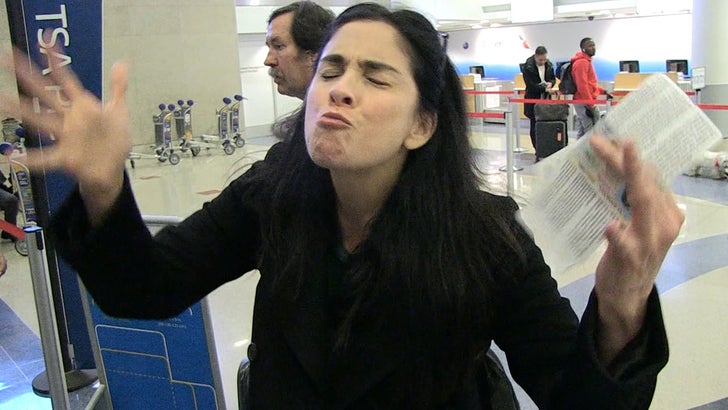 TMZ.com
We got Sarah at LAX Monday and asked her about her old pal who officially stepped down Tuesday after announcing he'd do so in December. She wanted to defend him, and tried her best ... but in the end said we have to respect the women who've accused Franken of sexual misconduct.
Sarah insists she's only seen a much different side of Franken ... albeit a kissy one. Still, she gives Franken credit for handling his scandal better than Trump.