Hoda Kotb Brushes Off Matt Lauer Pay Disparity
Hoda Kotb
Matt's Cool with Me Taking Over
And About My Paycheck ...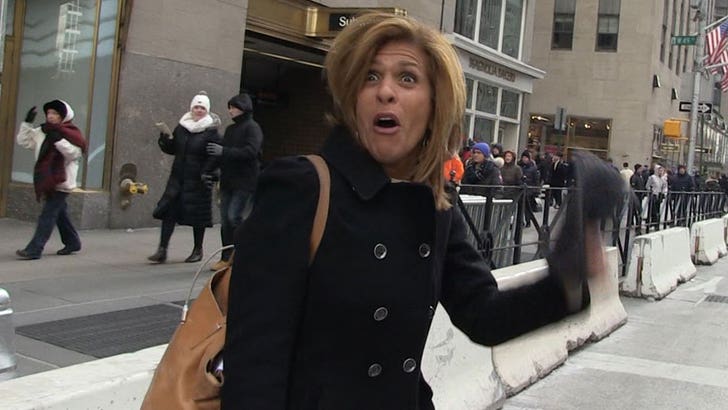 TMZ.com
Hoda Kotb isn't sweating reports she's making $18 million less than Matt Lauer after taking over his "Today" co-anchor seat ... and insists there's no bad blood with her ex-coworker.
We got Hoda Wednesday morning outside 30 Rock, and she said Matt sent her a congratulatory text after finding out she got the gig. Then we asked about her alleged new salary of about $7 million -- the same as Savannah Guthrie -- but way less than Lauer.
Hoda addressed it ... with all the class you'd expect.