Michael B. Jordan Escaped From NYC Before 'Bomb Cyclone'
Michael B. Jordan
I Escaped the 'Bomb Cyclone,' Barely!!!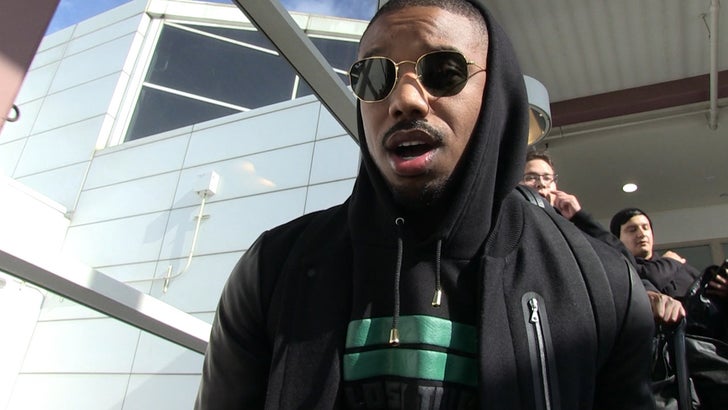 TMZ.com
Michael B. Jordan is positive climate change is the real deal, escaping NYC juuuust before the so-called "bomb cyclone" shut down the city, along with most of the eastern seaboard.
The "Black Panther" star says he spent 3 long hours on the tarmac at JFK before his plane eventually took off for LAX, where we got him Thursday.
After getting a taste of the storm, and barely making it out, MBJ told us there's definitely reason to be concerned for homeless people across the Northeast.