Ex-UGA Stars Say It's 'An Honor' to Have Trump at Georgia vs. Alabama
Ex-UGA Stars
'An Honor' to Have Trump in the House
... He's Not a Distraction!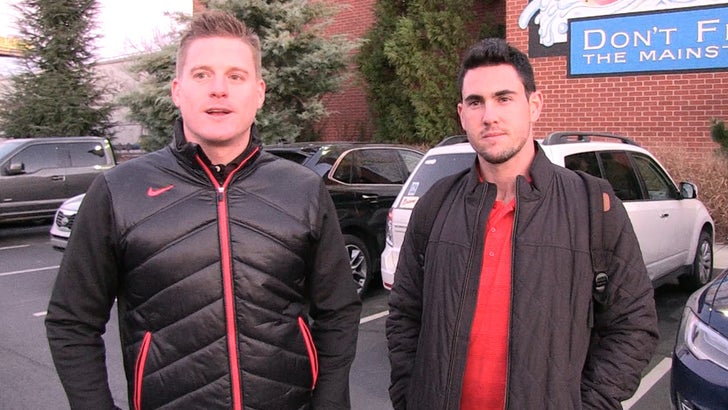 TMZSports.com
A pair of former Georgia football stars are showing Donald Trump some Southern hospitality ahead of Georgia vs. 'Bama ... saying it's "an honor" to host 45, NOT a distraction.
We got QB Aaron Murray and punter Drew Butler outside of Sweetwater Brewery -- recording their Punt & Pass podcast -- before the big game ... and they told us why POTUS' appearance is all good with them.
"It's a great thing ... but at the end of the day (the players) know what they need to do. They gotta get the job done so they're gonna be focused," Murray told TMZ Sports.
We also had to ask Aaron to update us on his celeb bro, Josh Murray ... and he kinda made it seem like the 'Bachelor/Bachelorette' stud might be gearin' up for another run!