IndyCar Drivers Alex Rossi & Conor Daly: NASCAR Drivers Get More Chicks Than Us
IndyCar's Alex Rossi & Conor Daly
NASCAR Drivers Get More Chicks
... But That Might Change!!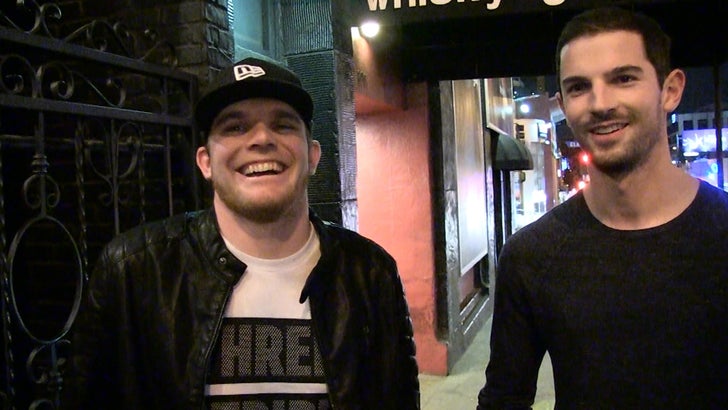 TMZSports.com
Wanna know the difference between IndyCar and NASCAR?
Indycar studs Alex Rossi and Conor Daly broke it down for us ... telling TMZ Sports there are 2 fundamental differences beyond the types of cars they race.
1) NASCAR drivers make more money and 2) they get more chicks (because of #1).
But things are looking up for Conor and Alex -- 'cause they're one of the teams on the new season of "The Amazing Race"!
And they didn't get eliminated on the first show ... which is more than some people in our office can say!