Tonya Harding Gets Pissed at Piers Morgan Over 'Real Victim,' Her or Nancy Kerrigan
Tonya Harding
Screw This, Piers!
Threatens to Walk After 'Real Victim' Jab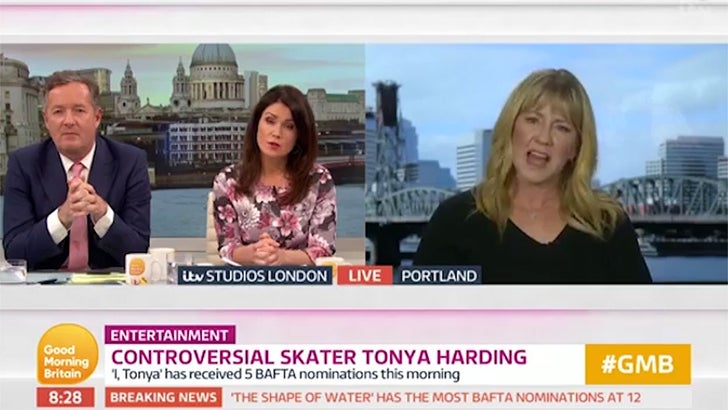 Good Morning Britain
Tonya was on "Good Morning Britain," and clearly expecting a softball convo about "I, Tonya." But after she gushed, "My movie is going to help so many people" .... Piers had enough, and the trainwreck began.
He very directly stated Nancy was the only one who had a dream, along with her kneecap, shattered -- and it totally caught Tonya off guard.
No one's ever accused her of being polished, but you can tell Tonya bit her tongue HARD here.