Philadelphia 76ers' Joel Embiid Shoves Eagles Fan During Tailgate
Joel Embiid
Shoves Eagles Fan
After Tailgate Interception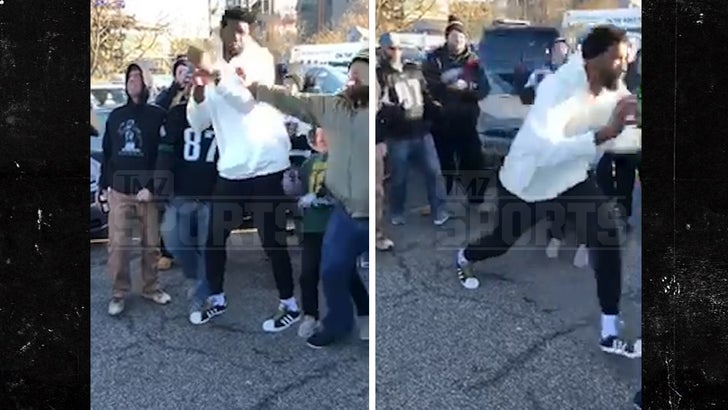 TMZSports.com
Everyone in Philly was feeling competitive AF this weekend during the Eagles' playoff game against the Falcons ... including 76ers star Joel Embiid.
Embiid got a little rough with an Eagles fan Saturday during a tailgate at the game, when the guy pushed the NBA star and intercepted an incoming pass to him in the lot.
Safe to say, Embiid wasn't having it ... he shoved the dude right back.
Embiid -- who's 7 feet tall -- doesn't usually back down against fans who challenge him in sports. He definitely didn't hold back while playing one-on-one with folks 2 summers ago.
Looks like that fire's alive and well off the court, too.