Pope Francis Stops Procession in Chile to Help Police Officer Who Fell Off Her Horse
Pope Francis
Stops Papal Procession
Helps Cop Who Fell Off a Horse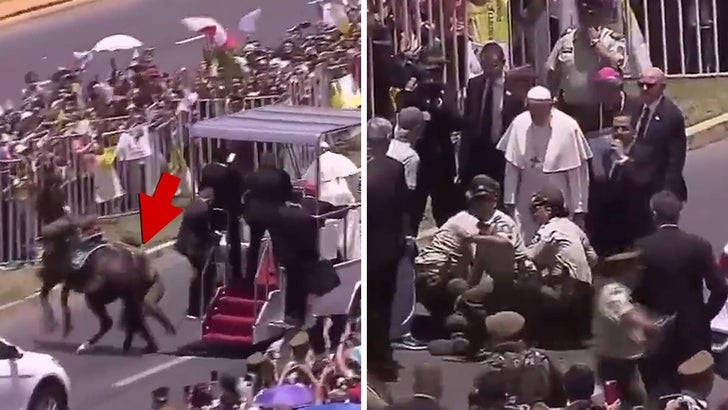 AFP
Pope Francis went from Pontiff to Good Samaritan on a dime, after a police officer fell off her horse during a procession in Chile.
The Pope was in Iquique, Chile to urge the country to end its ongoing conflict with the Mapuche people -- the indigenous people of Chile -- when the incident occurred.
The Pope got off the Popemobile and stood by the cop until an ambulance arrived.
The Vatican says the woman "received words of consolation from the Holy Father."
She was taken away in the ambulance and her condition is unknown, although the Vatican stated she was conscious the entire time.