Comedian Steve Brown Viciously Attacked During Set (UPDATE)
Comedian Steve Brown
Viciously Attacked During Set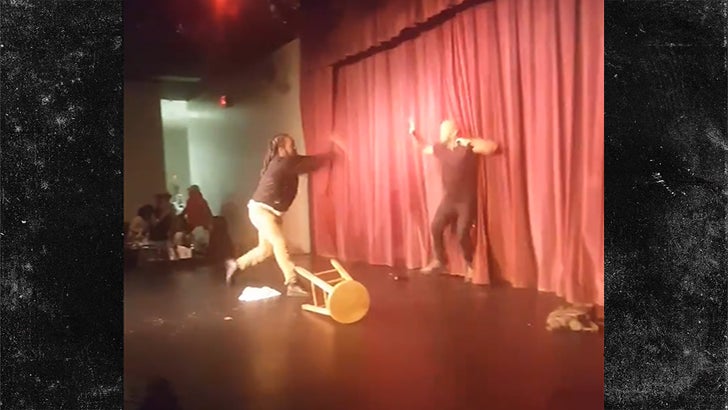 Tumika LaSha
7:45 AM PT -- Cops say the suspect's first name is Marvin, and ... shocker ... he was boozing at the club. We're told 4 people in the club, aside from Steve, were injured and they want to press charges. He also did $400 in damages ... smashing the mic, dishes and glasses.
One of the victims is a security guard who says he got punched in the face before Marvin bolted in a car.
Comic Steve Brown probably wishes he just got heckled Sunday night at a comedy club, because a disgruntled "fan" seemed gunning to kill him.
Steve was doing a set at the Comedy House in Columbia, South Carolina when a guy in the audience jumped onstage and just went insane, first trying to viciously strike Steve with the mic stand and then a stool.
Steve ducked out of the way and, a good 30 seconds into the attack, a few people at the club had the presence of mind to subdue the guy, who was taken outside but then came back.
The Richland County Sheriff's Dept. responded to the club, and has opened an investigation. So far, no arrests.
Steve escaped unharmed, but he's blasting the club for lack of security.
Waiting for your permission to load the Instagram Media.