Kendrick Lamar Opens Grammys 2018 By 'Shooting' Dancers
Kendrick Lamar
Kicks Off 2018 Grammys
By 'Shooting' His Dancers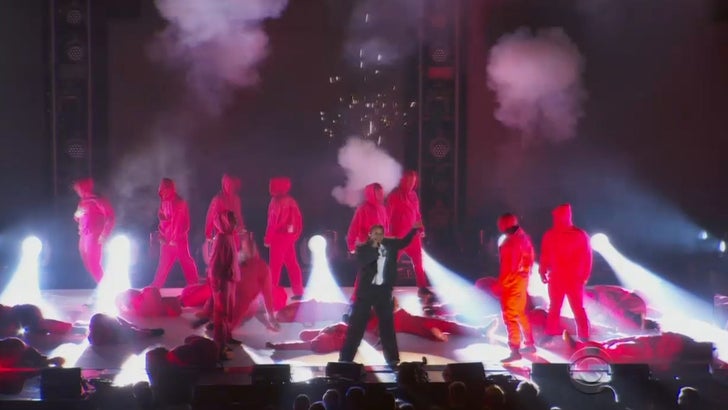 CBS
Kendrick Lamar started the 2018 Grammys with some violent imagery that included him fake shooting his dancers onstage.
K.Dot kicked off the award show Sunday night with a politically-charged performance -- during which he "shot" down his many dancers one by one ... sound effects and all.
It was a little shocking to say the least, and presenter Dave Chappelle expressed as much by asking ... "Is this on cable? On CBS?" He added ... "This brother's taking enormous chances."
Looks like we're in for quite a show.