Justin Bieber's a Little Worried for Alessia Cara After Grammy Win
Justin Bieber
Worried for Alessia Cara
After Grammy Win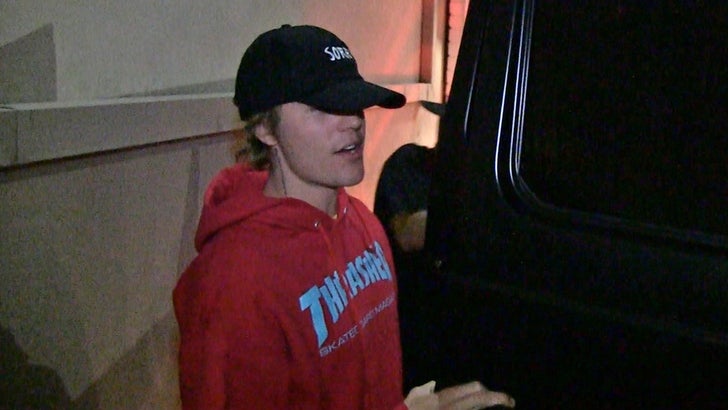 TMZ.com
Justin Bieber never won a Grammy for best new artist ... and it sounds like he's glad he didn't.
We got the Biebs leaving Mr Chow Sunday night and asked him if he thought winning in that category is a curse. Alessia Cara beat out Khalid, Lil Uzi Vert, Julia Michaels and SZA for the statue. From the sound of it, Justin might be crossing his fingers for Alessia.
TMZ broke the story ... Justin didn't fly to NYC for the Grammys because he's working on a new album and doesn't want to make any big appearances until it's completed. That said, he's been a no-show in the past because he didn't think much of the awards. It seems like that's still the case because he didn't even watch Sunday night.