Yolanda Hadid LOVES Her Naked Daughters Photo Shoot
Yolanda Hadid
Naked Daughter Pics?!
I LOVE IT!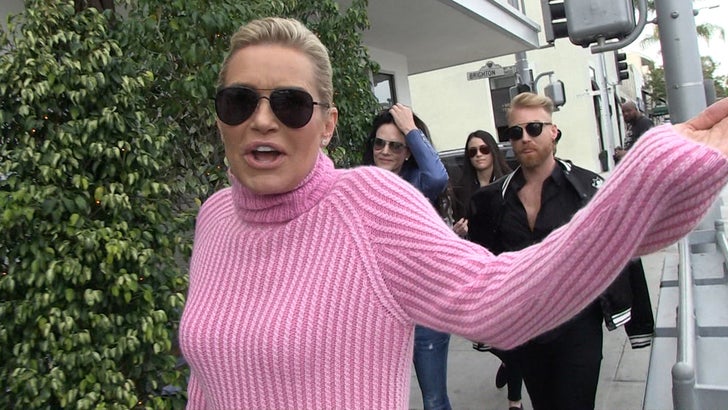 TMZ.com
It's been called "creepy," and "incestuous" and straight up "no bueno" ... but Yolanda Hadid says she LOVES the new pic of her naked daughters' hooha-to-hooha shot on the cover of Vogue.
Bella and Gigi Hadid have been getting a lot of heat (both good and bad) for the risque pic --- which features the sisters sans clothes and with their legs wrapped around each other.
It's definitely sexually charged ... which is weird because, you know ... THEY'RE SISTERS!!
Mama Hadid ain't creeped out at all -- giving her seal of approval in Bev Hills -- "Love the skin you're in, baby!"
But when asked specifically if she thought the cover was incestuous, Yolanda clammed up.