Logan Paul Says on 'GMA' It's Ironic People Are Telling Him to Kill Himself
Logan Paul
Millions Telling Me to go Kill Myself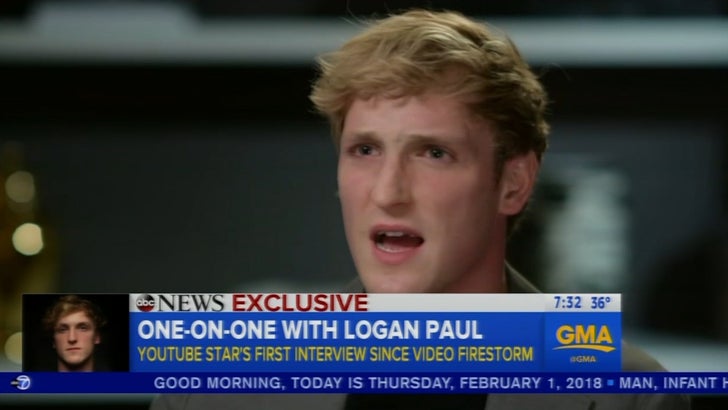 ABC
Logan Paul thinks it's ironic people are telling him to kill himself ... one month after posting horrific footage of a suicide victim.
The YouTube star told Michael Strahan on 'GMA' that millions of people are telling him to go die in a fire. Remember ... Logan caught heat after he was forced to apologize twice for posting video of a dead body in a forest in Japan.
Logan was visibly shaken and almost tearful when asked about Google Preferred (the top 5% of most-viewed YouTube content) dropping him ... which he says he doesn't agree with.