Guess Co-Founder Paul Marciano Denies Kate Upton's Sexual Harassment Claim
Paul Marciano to Kate Upton
Take Me to Court
... I've Done Nothing Wrong!!!
Guess co-founder Paul Marciano is so confident there's been no misconduct by him against Kate Upton ... he's urging her to take him to court to set the record straight.
Marciano tells TMZ ... he's shocked by Upton's accusations of sexual harassment and can't figure out what she claims to have against him. He says he won't apologize because he's done nothing wrong.
Marciano insists he's never touched Upton, and has never even been alone with her. He adds ... "If she has a claim, there's one place to tell the truth and that's in court or to the police."
The Guess honcho says there could be some bad blood with Kate ... he says after she became a superstar by way of 5 campaigns with the brand, she began showing up to set after late nights "looking terrible." Marciano claims the company decided to cut ties with her ... and he suggests this might be her motivation.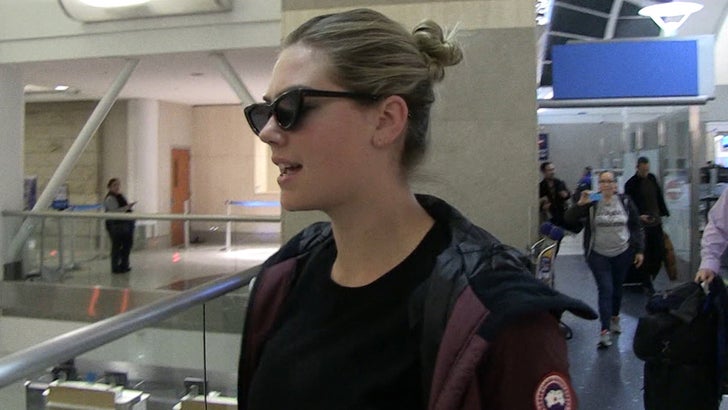 TMZ.com
We talked to Kate Wednesday -- after she had tweeted that Marciano has been "using his power in the industry to sexually and emotionally harass women" -- and she told us she can't wait to tell her full side of the story ... and hints it's coming soon.