LaVar Ball Shaded By Warriors Co-Owner Peter Guber
LaVar Ball
Shaded By Warriors Co-Owner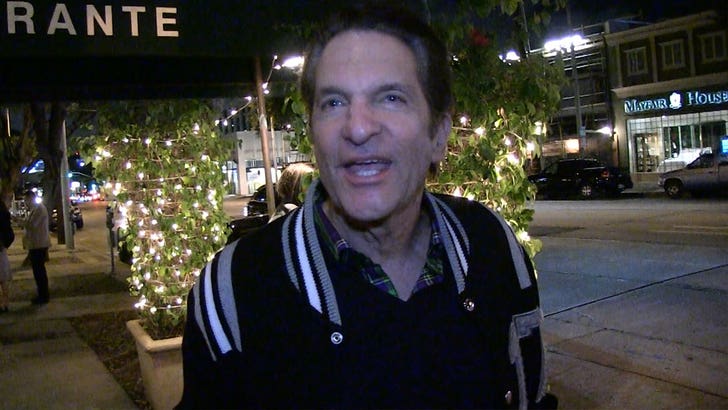 TMZSports.com
You're about to find out ...
We spoke with Guber outside Madeo in L.A. and asked about LaVar's newest ultimatum -- that he'll pull Lonzo off the Lakers if they don't sign his 2 other sons LiAngelo and LaMelo in the next 2 years.
"I don't listen to that conversation," Guber said.
He then mouthed a bunch of words he'd like to say to LaVar -- but quite honestly, we couldn't really make out what he was trying to say.