Dr. J: Markelle Fultz Will Be Fine, Here's Why
Dr. J
Markelle Fultz Will Be Fine
... Here's Why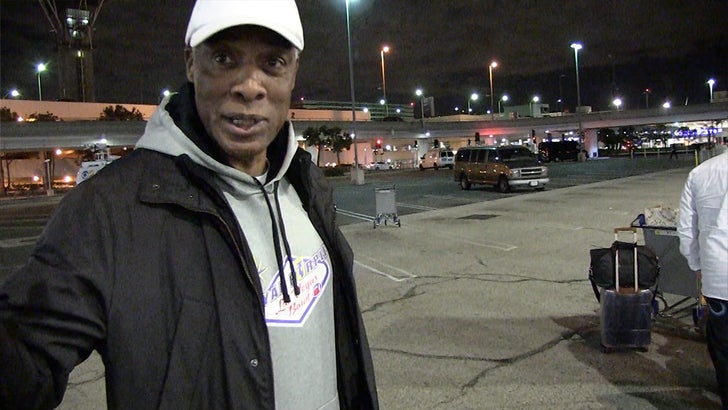 TMZSports.com
Great news, 76ers fans -- Dr. J's got faith Markelle Fultz is gonna fix his broke ass jump shot ... and he's telling TMZ Sports exactly why.
We got Julius touching down at LAX for All-Star week ... and the doctor gave his official diagnosis on why it looks like the #1 overall pick's been talent-zapped by The Monstars.
"Clearly it's some sort of physical thing that's causing him the problems that he's having, more than mental," Erving explained.
Essentially, Dr. J's saying Markelle's shoulder injury is to blame ... and the kid can get back to ballin' out with proper R&R.
FYI, there have been reports claiming Fultz's personal trainer is to blame for screwing with his jumper ... but no one really knows.
We still like the Monstars theory.