Florida Shooting Suspect Nikolas Cruz Taken to Jail as Mug Shot's Released
FL Mass Shooting Suspect
Nikolas Cruz's Mug Shot Released ...
Wears Hospital Gown to Jail
The man who has been arrested for shooting and killing 17 people at his old Florida high school was walked right into jail early Thursday morning wearing a hospital gown.
19-year-old Nikolas Cruz was marched into the Broward County jail wearing what appears to be hospital issued garb. He has been accused of killing or injuring scores of students and staff in a horrific mass shooting at his former high school in Parkland, FL.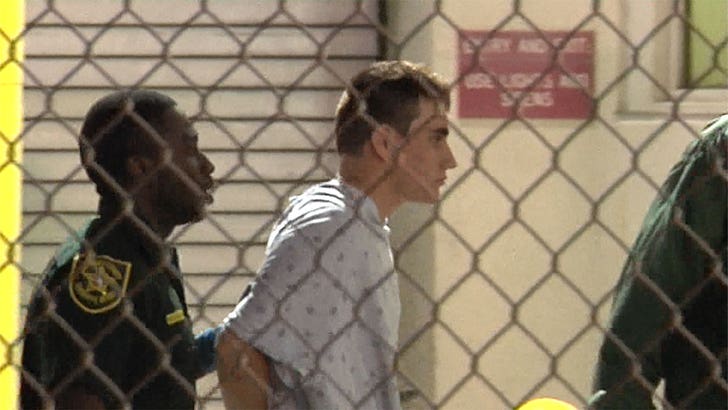 Reliable News Media
Former classmates told news outlets he'd shown off some of his guns before getting expelled from Marjory Stoneman Douglas High School. Police also say his social media searches were disturbing.
At least 17 people were killed Wednesday, and dozens more injured. He's been charged with 17 counts of premeditated murder.