Travis Barker Tells Son the Lil Pump Face Tattoos Are Off Limits
Travis Barker
No Lil Pump Face Tats for My Kid
Until He Starts Hustling!!!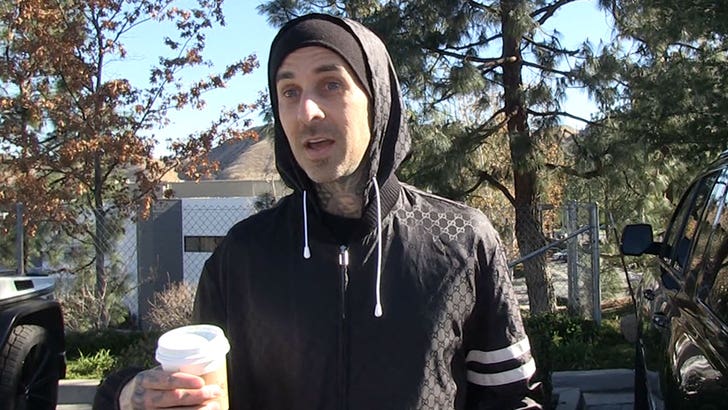 TMZ.com
Travis Barker's pumping the brakes on his 14-year-old son ripping a page outta Lil Pump's playbook ... at least for now.
We got the Blink-182 drummer chillin' in Calabasas, and asked him about face tattoos and if he's down to let his kids get 'em. Apparently, Travis' son, Landon, asks him everyday if he can get one ... just like his buddy, Pump.
Travis tells us if Landon wants the ink, there's a price to pay.
Remember, Pump and Landon are tight -- the rapper performed at Landon's epic birthday party last year, and it sounds like there's a chance they could hook up to do music in the future.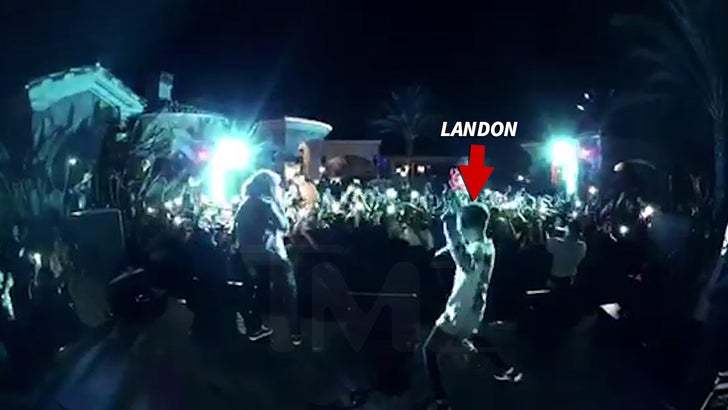 OCTOBER 2017
Clemente Ruiz
But for now, at least, we're guessing Travis would rather have his son steer clear of Lil Pump's ways ... and his tats.