'This Is Us' Writer Jas Waters Says Offset Shocked Her at 'Black Panther' Screening
'This Is Us' Writer Jas Waters
Offset Shocked Me and 500 Kids
At 'Black Panther' Event
TMZ.com
Offset gets the award for best "plus one" ... after pulling a last minute surprise at a "Black Panther" screening for at-risk kids, and not even the event organizer knew he was doing it.
Jas Waters, a writer on "This Is Us," told us how she came up with the idea to screen the film at the El Capitan Theatre in Hollywood over the weekend. It all started with her offering 2 free movie tickets on Twitter ... and ended with Offset marching into the screening with Lil Yachty.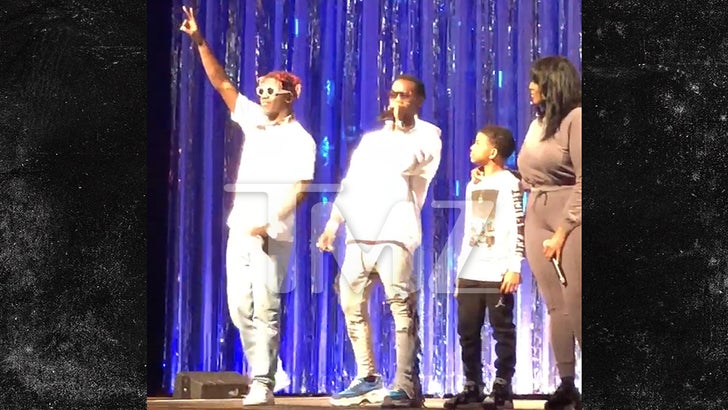 TMZ.com
Waters ended up getting 500 kids in the screening, and always knew Offset was down -- but says Yachty was a very pleasant surprise guest. Pretty clear, the kids agreed with Jas.