Heather Locklear Arrested for Domestic Violence
Heather Locklear
Arrested for Domestic Violence
Heather Locklear was arrested Sunday night for felony domestic violence and battery on a cop.
The incident occurred Sunday night. Deputies responded to a home in Thousand Oaks, CA ... someone reported domestic violence.
During the arrest she allegedly became combative and attacked a cop. As a result, she was also arrested on 3 counts of misdemeanor battery on an officer.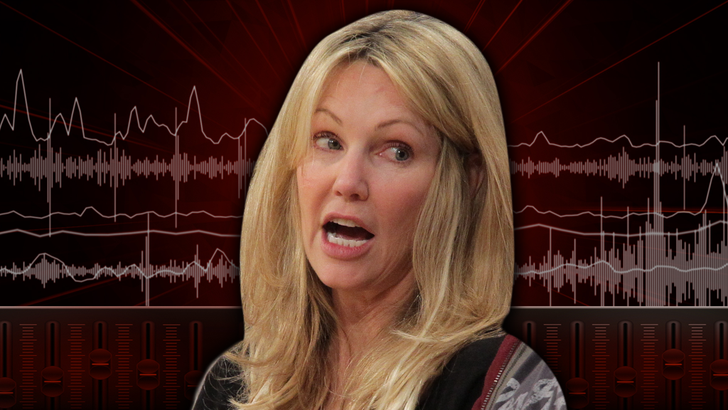 TMZ.com
According to the 911 call, Heather's brother came to her home and saw Heather and her boyfriend fighting. The brother called 911. We're told cops observed that the boyfriend had a visible mark.
Law enforcement sources tell us when cops tried putting Heather in custody she became combative, flailing, kicking and struck 3 deputies. Heather was cuffed and taken to the hospital for evaluation.
The 56-year-old has had troubles in the past with substance abuse ... she has been arrested for DUI and had issues with prescription drugs.
Heather has had domestic violence issues in the past. In 2011, the LAPD was dispatched to Jack Wagner's home -- her then-boyfriend -- after the 2 allegedly got physical with each other during a heated argument. At the time a law enforcement source told us, "She lost it on him and he retaliated." Neither wanted to press charges against the other.
Cops aren't saying who she allegedly attacked in the home.
Locklear is in the process of posting bail.