Oscar 'Thief' Terry Bryant Officially Charged with Felony Grand Theft
Oscar 'Thief' Terry Bryant
Officially Charged with Felony Grand Theft
The man who pilfered Frances McDormand's Oscar has now been officially charged with the crime of felony grand theft ... and the stakes are years in prison.
Bryant took Frances' Oscar off her dinner table at the Governors Ball following the ceremony and then videotaped himself with the hardware. It's unclear if he intended to take the Oscar out of the Beverly Hilton.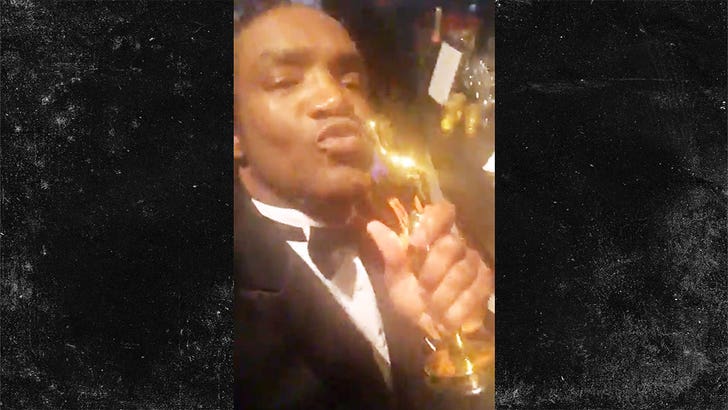 3/4/18
If convicted, Bryant faces a maximum of 3 years in state prison.
As of this post he's still in jail, unable to post $20,000 bail.