Houston Astros Visiting Trump's White House After Warriors' Snub
Houston Astros
Visiting Trump's White House
... After Warriors' Snub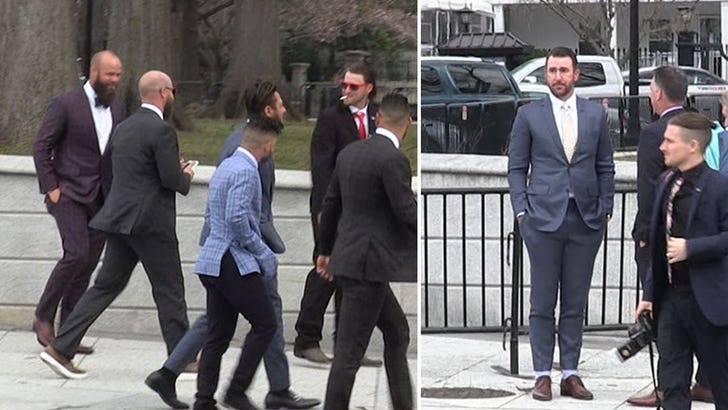 TMZSports.com
Justin Verlander and his Houston Astros teammates arrived in D.C. to visit President Trump at the White House ... just weeks after Trump and the Golden State Warriors turned each other down.
TMZ Sports just spotted Jose Altuve, Dallas Keuchel and World Series MVP George Springer -- along with a bunch of other players -- walking up to 1600 Pennsylvania Ave ... with the trophy being carried in right behind!
Visiting the White House has become a polarizing issue with pro athletes. Tom Brady skipped the White House last year after a falling out with President Trump.
Of course, the Warriors spoke out strongly against Trump and decided as a team to boycott Trump's White House. Trump rescinded their invite as well.
As for the Astros ... they're clearly down for the ceremony.