Ex-Playmate Karen McDougal Cries Over Alleged Trump Affair, Says They Were in Love
Karen McDougal
Cries, Apologizes for Trump Affair
... I Was a Different Girl Back Then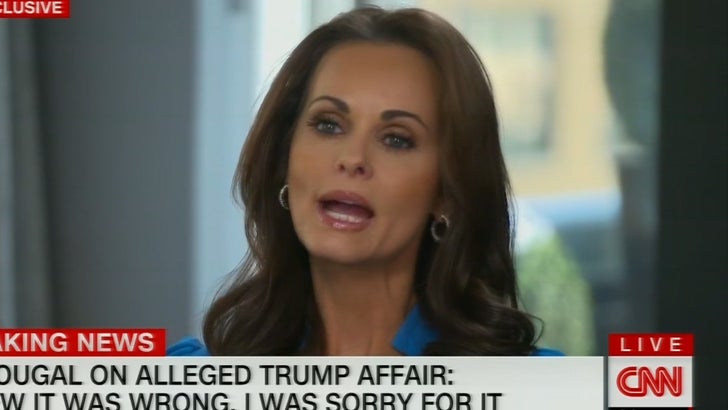 CNN
Playboy Playmate Karen McDougal got emotional talking about her relationship with Donald Trump, and although she admits she knew it was wrong ... she says the 2 were in love.
The 1998 Playboy Playmate of the Year sat down with CNN's Anderson Cooper ... and got misty-eyed talking about her alleged affair with Trump in 2006. McDougal says she's sorry for what she did and felt guilty about it, but she put the guilt aside because she was having fun ... and truly believed they had a meaningful thing going.
Karen claims she and Trump were much more than just sex partners -- they even said "I love you" to each other frequently -- and he had lovey nicknames for her too.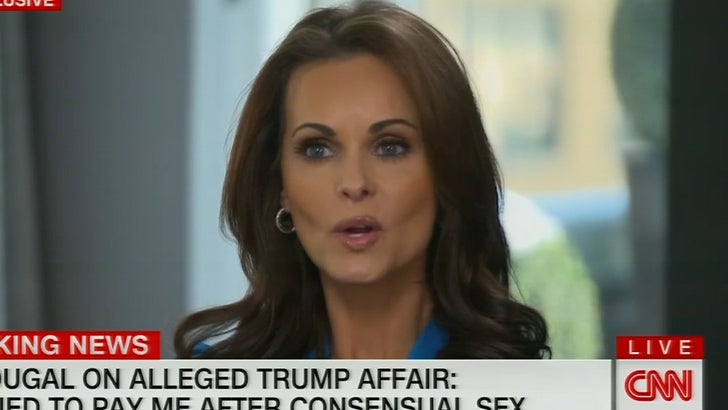 MARCH 2018
CNN
Earlier in the interview, McDougal reiterated one of her previous claims -- Trump tried to pay her money for sex. She says she declined and it made her sad because she couldn't believe he thought of her that way ... and she cried the whole ride home.