Kevin Hart Says He Tried To Recruit LeBron And Got Rejected
Kevin Hart
I Tried To Recruit LeBron To Philly
He Told Me To Kiss His Ass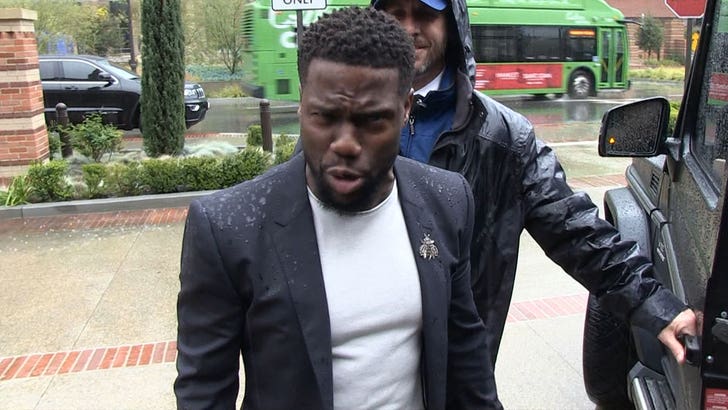 TMZSports.com
Kevin Hart is about to break the hearts of a lot of fans in Philly ... because according to the pint-sized funnyman, LeBron James has no plans to come to the cheesesteak land, and Kevin knows, cause Kevin tried.
We got Hart leaving UCLA and asked if he's tried to recruit his buddy, James, to bolt Cleveland and join the young core of Ben Simmons and Joel Embiid in the city of brotherly love.
Kevin says he definitely put on for his hometown, trying to get LeBron to make a move ... but that LeBron's response was not very promising.
Hart said he only sweetened the deal with $40 bucks (c'mon Kev), but when we asked seriously he says no city has a real shot at LeBron, because Hart believes he'll stay put.
"I don't see him leaving, other people think he will ... I don't see him going nowhere."