Monster Jam Firework Shoots Into Stands and Burns Attendees
Monster Jam
Firework Shoots into Stands
... Burns Attendees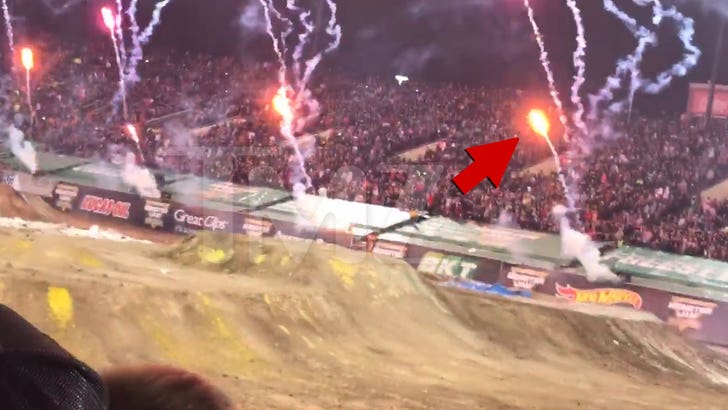 TMZ.com
Monster Jam might have a monster lawsuit on their hands soon enough, 'cause a firework at one of their shows misfired into the crowd and burned some spectators.
The scary incident went down Saturday night at the Sam Boyd Stadium in Nevada for the 'Monster Jam World Finals.' During the finale, fireworks were going off ... and at one point a smaller firework shot into the first few rows of the stands, hitting some folks.
Eyewitnesses tell us a man and woman -- who were with their 2 kids -- got struck by the stray explosive, badly burning their arms. The children were unharmed.
A rep for Monster Jam tells TMZ they're looking into the firework mishap, but assures us that those who requested medical attention received it.