Kanye West Says He Gave Charlamagne Tha God a Taste of New Album
Kanye West
New Album's Out
But Only for Charlamagne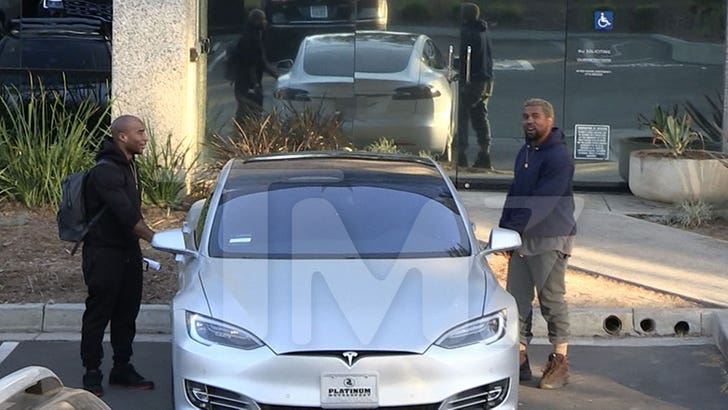 TMZ.com
We got Kanye leaving his office in Calabasas with "The Breakfast Club" host Wednesday night, and asked if the 2 listened to Ye's new -- and highly anticipated -- album.
Kanye doesn't say much ... but the smile on his face speaks volumes.
Our sources tell us Charlamagne got to listen to a good portion of the album -- not just "some s**t" -- and was with the rapper to do an interview about it.
Looks like the big reveal is approaching, though.