Meek Mill is Free to Travel for Work
Meek Mill
Free to Travel for Work
Meek Mill is now free to start doing shows outside of Philadelphia ... thanks to his archnemesis, Judge Genece Brinkley.
Judge Brinkley amended the order regarding his bail conditions, and he now has approval to travel outside of Pennsylvania's Montgomery County for scheduled business activities. He just has to submit his travel plans to the probation dept. 72 hours in advance.
The amended order also gives Meek approval to live in Montgomery Co. The original bail conditions required him to live in neighboring Philadelphia County. Meek still has to submit to at least one urine test per month.
The judge signed the new order on Friday, and Meek took advantage almost immediately. We got him out in NYC that night with 76ers owner Michael Rubin ... after they had a biz dinner with Meek's Roc Nation management team.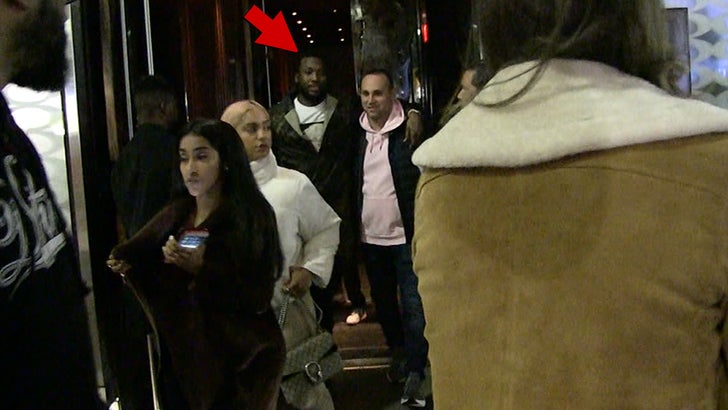 4/27/18
TMZ.com