New Video of Cardi B's Met Gala Fight, 'Victim' Begged 'Beat Me Up!'
Cardi B
Alleged Victim Begged ...
'Please Beat Me Up!!!'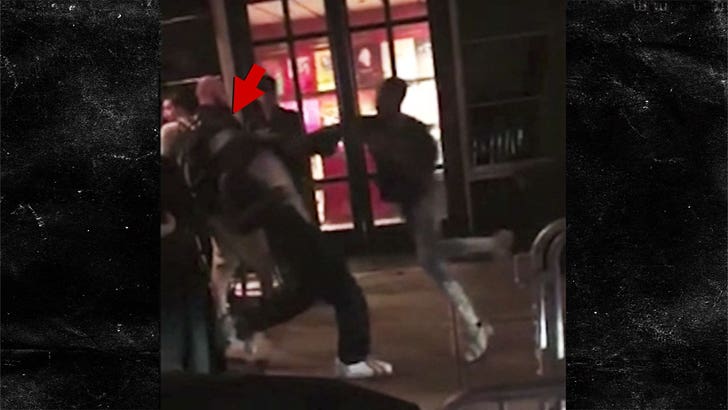 5/8/18
SplashNews.com
The guy who got stomped by Cardi B's entourage was literally asking for it ... and it's all on video.
The clip starts with Cardi walking out of The Mark Hotel Monday night in NYC, and you hear the guy chirping about getting an autograph. She didn't stop. Then Offset walked out, and the autograph hound started in on him. Offset fired back, "Shut up, bro, before a n***a beat you out here."
That amped things up, and the autograph seeker shouted, "Please beat me up! Be a fool, man." Entourage members took him up on that offer -- at first you just see 2 men punching the hell out of him ... then others joined the beatdown. Offset was not one of the attackers.
The autograph seeker's motives seem pretty obvious. He also yelled, "I'll take all your money" to the security guards.
Yes, that's a lawsuit you smell cooking. And we're sure these photos of his alleged injuries are gonna make it in there, too.