Chris Brown Sued by Woman Alleging Rape and False Imprisonment
Chris Brown Sued
I Was Raped at Your Nightmare Party ...
Forced to Give Woman Oral Sex
3:00 PM PT -- We're told LAPD investigated after the woman's report, but could not determine if the sex was consensual or forced.
Chris Brown was just sued by a woman who claims she was raped at his house by one of his friends, and forced to perform oral on another woman who was menstruating.
The alleged victim is suing as a Jane Doe, and claims she was invited to a party at CB's house in February 2017 where he supplied cocaine, molly and weed ... during what sounds like a scene from "Caligula."
In the docs, obtained by TMZ, Doe says an unnamed female friend of Chris' forced her and a few other women into a bedroom, and blocked the door with a couch. She says her phone had been taken away earlier in the night, and Brown's friend forced women to hook up with Chris and another man, named Lowell Grissom.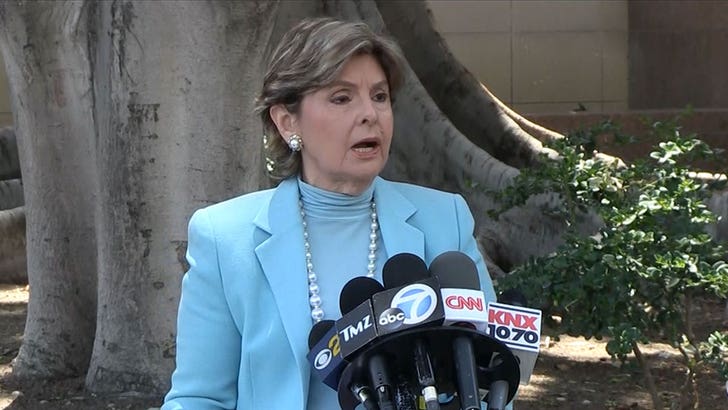 TMZ.com
Doe, who's hired Gloria Allred, says she tried to leave, but Chris' female friend grabbed her by the throat and forced her to perform oral sex on Grissom. Doe says the female friend then pushed her down on the bed and "literally sat on [her] face, using her legs to pin [her] down while forcing [her] to perform oral sex on her."
To make matters worse, Doe says the woman was menstruating. Doe says she went to the restroom and saw her face covered in blood. She says while she was showering, Grissom entered the restroom and she tried to leave, but he pushed her on the bed and raped her.
During a news conference Wednesday, Allred said this was "one of the most horrific sexual assault cases" she has ever seen.
According to the suit, Grissom later held her against a washing machine, and raped her again. She says she went to a rape treatment center and reported it to police.
We've reached out to Brown's reps, as well as Grissom ... no word back yet.