Meghan Markle's Mom Leaves for Royal Wedding, Gets VIP Treatment
Meghan Markle's Mom
Jetting Out for Royal Wedding
... Rolling in VIP Style!!!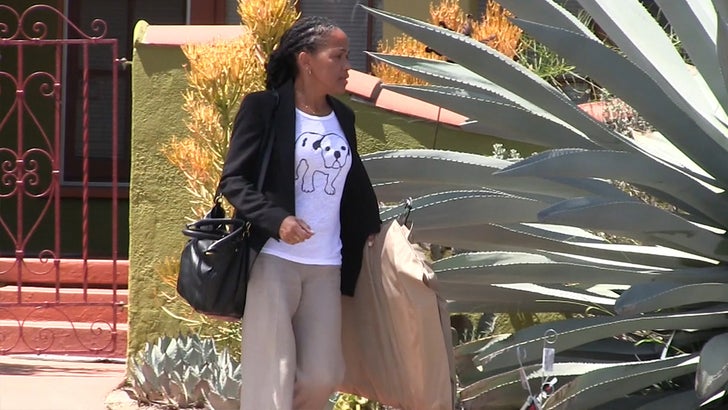 SplashNews
Walking Meghan Markle down the aisle to marry Prince Harry has its privileges, and her mother is enjoying one of 'em right now as she jets off to England for the royal wedding.
Doria Ragland got picked up Tuesday at her L.A. home, where she and her luggage were loaded into a chauffeur-driven SUV. A Caddy, of course. Doria's first class journey started even before she boarded her flight.
You gotta see her arrival to LAX. Doria was dropped off at the new Private Suite -- a terminal reserved for the super rich and famous, which guarantees her privacy before she's driven across the tarmac ... directly to her flight. It also costs several thousand dollars just to enter the place, but we're guessing QE2's covering that.
TMZ broke the story ... Thomas Markle, Meghan's dad, will almost definitely NOT be able to attend the wedding because he's undergoing a heart procedure Wednesday.
Doria's expected to step in and do the honors of "giving away" Meghan on Saturday. Makes sense her travel's fit for a queen -- or at least the mother of a princess-to-be.