Ronda Rousey Would Be Honored to Meet Indiana School Shooting Hero
Ronda Rousey
IN. School Teacher's a Hero
I'd Love to Go in the Ring with Him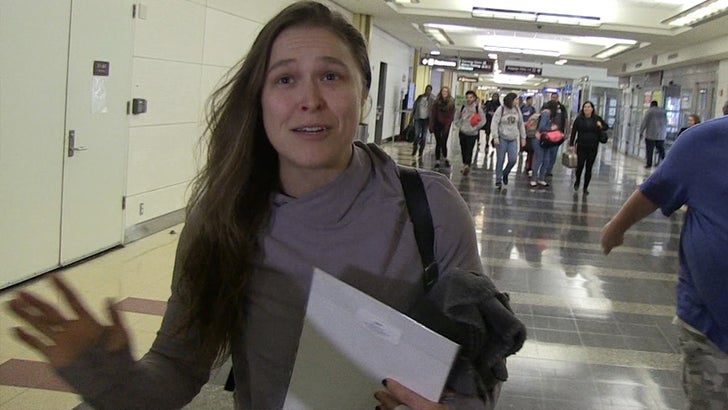 TMZSports.com
Ronda Rousey says she'd be honored to host the Indiana school teacher who risked his life to save his students during a shooting this week ... assuming the guy's a fan of WWE.
We got Ronda touching down in D.C. Sunday ahead of Monday Night Raw in neighboring Richmond, VA, and she tells us she'd have no problem allowing 29-year-old Jason Seaman of Noblesville West Middle School walk her into the ring at one of her matches.
In case you hadn't heard, Jason is being hailed as a hero after he's said to have tackled an unnamed suspect who opened fire in one of his classes Friday, saving countless lives.
He just got released from the hospital, too, so if he's into wrestling, or Ronda or both ... get on the horn, bud. The spotlight's waiting for ya.