Damon Wayans Jr. Says Drake's Got Too Much to Lose in Pusha T Beef War
Damon Wayans Jr.
Bow Out of Pusha Beef, Drake
... It's Not Worth It!!!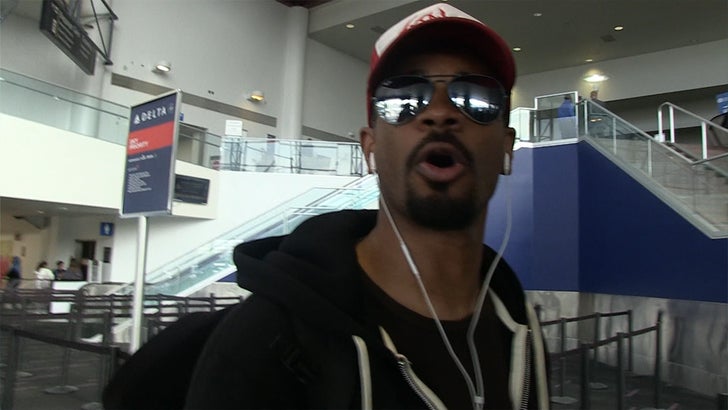 TMZ.com
Drake should NOT stoop down to Pusha T's level in their war of words, because it's not worth his bottom line ... so says Damon Wayans Jr., who also admits he's enjoying the HELL outta their beef.
We got Damon Thursday at LAX, and he had a strong take on Drake vs. Pusha. Specifically, whether Drake should fire back after Pusha's brutal diss track about Drake's ethnicity, his childhood and his alleged secret son.
He's confident Drake's got it in him to be just as savage ... IF he chooses to respond to Pusha's "Story of Adidon." However ... Damon says there are millions of reasons (or dollars) why it's not a good idea.
In other words, silence really is golden.