Anthony Bourdain Dead at 61, Apparent Suicide
Anthony Bourdain
Dead at 61 ...
Apparent Suicide
Bourdain was found dead in his hotel room in Strasbourg, France ... according to CNN. The network says Bourdain's friend and fellow chef Eric Ripert discovered the body Friday morning. He had hanged himself.
They were on location in France shooting an episode of his award-winning show, 'Parts Unknown.'
Ripert tells us, "Anthony was a dear friend. He was an exceptional human being, so inspiring and generous. One of the great storytellers of our time who connected with so many. I wish him peace. My love and prayers are with his family, friends and loved ones."
Bourdain made his name first as a chef ... and then an author. His famous book, "Kitchen Confidential: Adventures in the Culinary Underbelly," was published in 2000, and its enormous success helped him jump into TV.
His first show was "A Cook's Tour" on the Food Network -- but the series 'No Reservations' on the Travel Channel was his breakout hit.
In 2013, 'Parts Unknown' premiered on CNN, and it immediately won a Peabody Award. During a 2016 episode, shot in Argentina, Bourdain admitted he sometimes struggled with depression.
His last Instagram post was a meal he had 4 days ago in France. In typical Bourdain fashion ... lots of meats and potatoes.
Bourdain leaves behind an 11-year-old daughter. He was 61.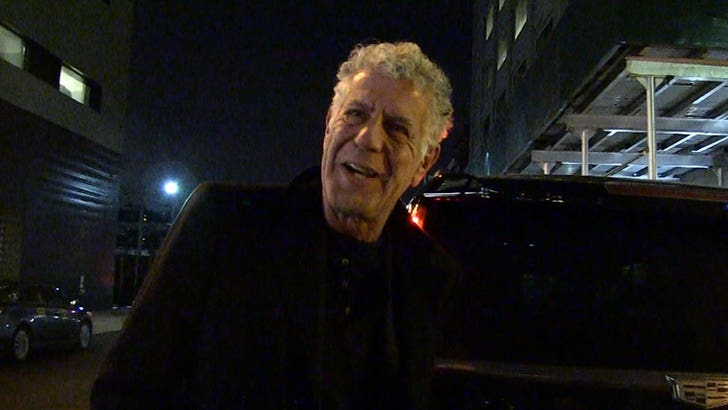 JANUARY 2018
TMZ.com