O.T. Genasis Says He Has No Idea Why Cops Busted Up His Birthday
O.T. Genasis
No Guns at My Bday, Just Booze!!!
What Gives, LAPD???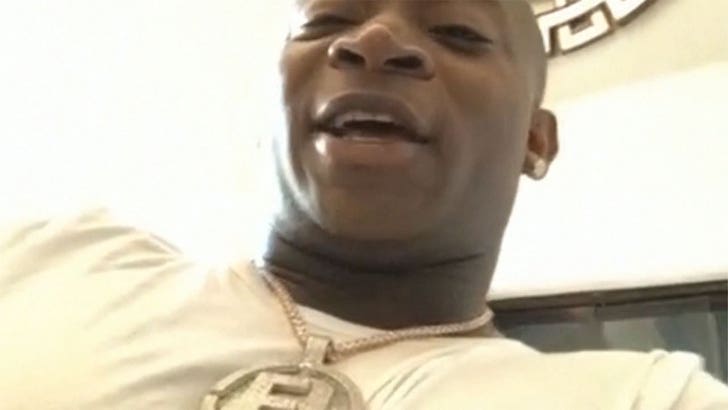 TMZ.com
O.T. Genasis says he has no clue why cops crashed his birthday party with shotguns out, 'cause there was no sign of trouble inside the event ... just lots of bottles.
We asked O.T. if anyone drew a weapon Wednesday night, as it was reported to cops -- and he said he knows nothing about anything like that.
He does have a funny theory though. The rapper thinks cops caught wind of his poppin' party, and simply wanted to join in on the fun. Not sure if we buy that, but it's a nice thought.
Either way, the whole thing resolved itself. Cops weren't able to find any evidence of guns at the party ... and nobody was arrested.
As Shakespeare put it -- much ado about a rapper turning 31.