Paul McCartney Performs At Nephew's Wedding
Paul McCartney
I Make A Great Wedding Singer Too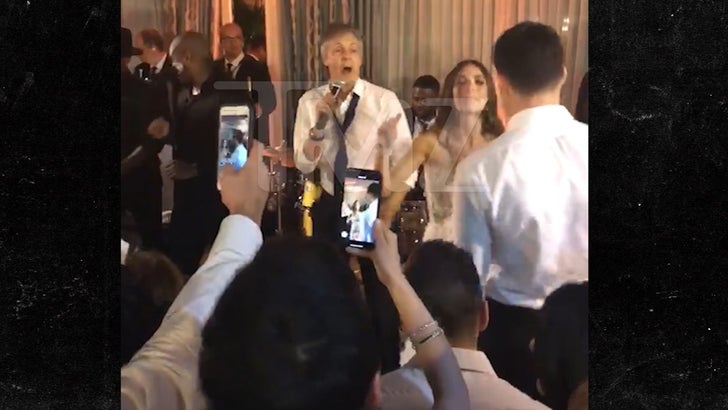 TMZ.com
If Paul McCartney ever gets tired of selling out stadiums, he's got a career as a wedding singer, which he proved when he grabbed the mic over the weekend at his nephew's nuptials.
Macca did an impromptu performance for about 300 guests at Fresh Meadow Country Club in Long Island on Saturday with the 20-piece wedding band. The groom was from his wife Nancy's side of the family.
So, what track did Paul -- who turns 76 today BTW -- pick from The Beatles' catalog? "All You Need Is Love"? "In My Life"? "I Saw Her Standing There"? "Twist & Shout"?
Let's just say, he picked wisely because the dance floor was fired up.