Tim Kaine Says President Trump Has it Out for ALL Immigrants
Tim Kaine
The Truth About Trump is
He Wants to Block All Immigration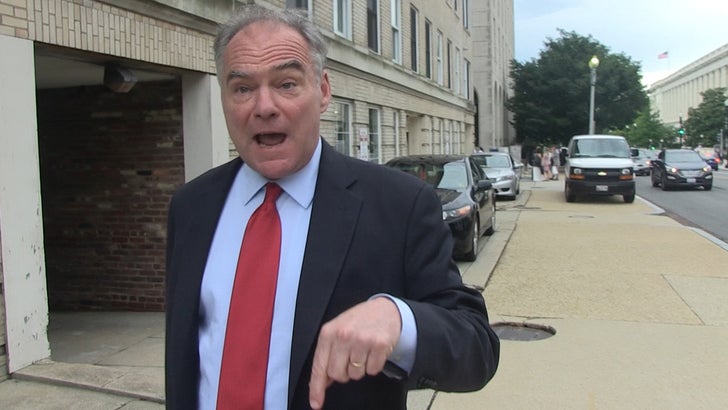 TMZ.com
Tim Kaine says President Trump is full of it and, despite what he says ... his true mission is to stop all immigration in the U.S. -- not just people coming here illegally.
We got the Virginia Senator at Capitol Hill in D.C. Wednesday and, after completely dismissing what Ann Coulter claims about kids in detention camps ... he put the Prez on blast for rejecting a bipartisan deal in February that would have helped Dreamers and provided $25 BILLION in border security.
Kaine says the real deal with Trump is ... he's obsessed with making life miserable for all immigrants -- legal and illegal -- and punishing kids, and his demand for more border security is just a guise.
For a guy who Trump recently referred to as "a total stiff" ... Kaine just went in hard on him. But, for what it's worth, Trump says he's about to sign an executive order to keep families at the border together.