XXXTentacion Will Be This Generation's Tupac, says Ex-Manager Adam Grandmaison
XXXTentacion
Will Be This Generation's Tupac
... Says Ex-Manager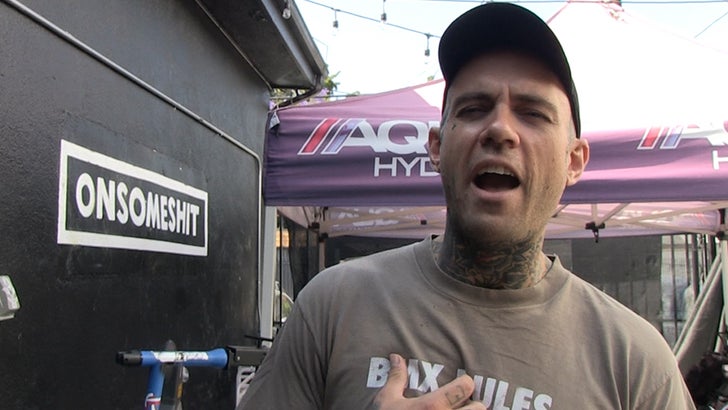 TMZ.com
XXXTentacion, without an ounce of doubt, will be remembered as this generation's Tupac and anyone who disagrees can kick rocks ... so says XXX's former manager, Adam Grandmaison.
We got Adam outside his popular ONSOMESHIT store Wednesday night on Melrose where our guy straight-up asked him if XXX will go down as the Tupac of this generation. As you know ... Pac's career was cut short when he was brutally gunned down in 1996 on the Vegas strip. He was 25.
As we reported ... XXX was murdered in South Florida at age 20. Check it out ... Adam -- who, btw, organized XXX's L.A. memorial cops treated as "riot" -- is adamant comparing XXX to Pac is NOT far-fetched and he explains why.