Moby says Melania Trump's Coat Proves Detachment to Human Suffering
Moby
On Melania's Tone-Deaf Coat ...
Detached From Human Suffering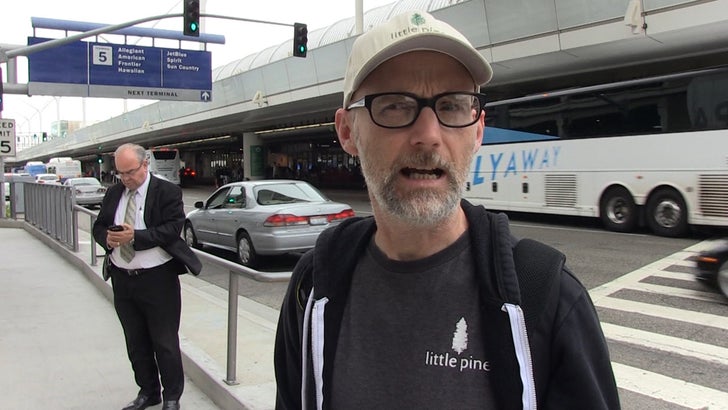 TMZ.com
Moby would like to give Melania Trump the benefit of the doubt after she wore a tone-deaf coat on her way to visit immigrant children held at detention centers ... but the legendary producer just can't bring himself to do that based on this White House's indifference to decency.
We got Moby at LAX on Thursday and asked him if he'd seen what Melania wore as she boarded a plane and headed for McAllen, Texas. The coat had bold lettering on the back that read, "I REALLY DON'T CARE, DO U?"
Check it out ... Moby says when he left NYC he heard about FLOTUS making the surprise visit to help try reunite separated kids with their families. But his mood completely changed after he landed in L.A.