LeBron James Banner Coming Down In Cleveland
LeBron James
Banner Coming Down In Cleveland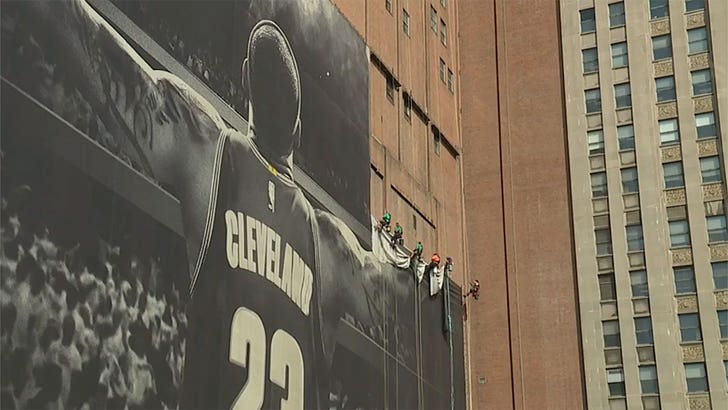 FOX 8 Cleveland
The famous LeBron James banner in downtown Cleveland is officially coming down -- after the NBA superstar decided to leave the city and sign with the Lakers.
The banner -- a 10-story-tall billboard -- has become an icon in Cleveland, showing James doing his famous chalk throw before a game.
The removal ain't gonna be easy -- a Nike spokesperson said it could take a couple of days.
So, what's gonna happen to the banner? Sherwin-Williams -- which owns the building -- says it's evaluating the situation.
As we previously reported, the Cleveland Cavs official online team shop has already scrubbed LeBron from the front page -- and they're slashing prices on all #23 jerseys.
Hey, it was a good run ... mostly.