Kendall Jenner and Boyfriend Ben Simmons Run Into His Ex, Tinashe
Kendall Jenner and Ben Simmons
Three's Company
... Guest Starring Tinashe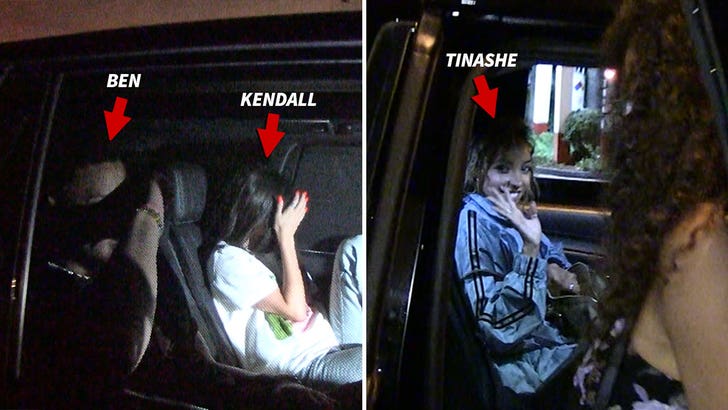 TMZ.com
Kendall Jenner and boyfriend Ben Simmons showed up to the same club as his ex, Tinashe, and things had to have been weird for everyone, although Tinashe brushed it off like a pro.
All three hung out at Delilah Thursday night in WeHo, but no one stayed out too late, which should be a sign things likely were awkward inside.
We got Kendall and Ben leaving the club first. After they leave, Tinashe follows and gets into her own car only a few minutes behind.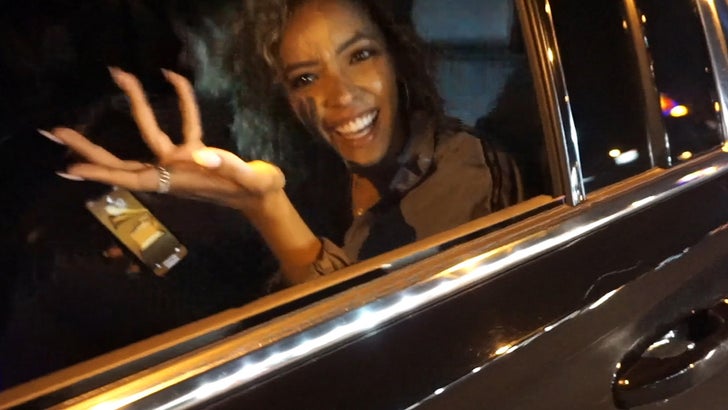 Backgrid
Then came the real shocker -- we ask if she and Ben are getting along, and Tinashe held up her phone. She says Ben was texting her WHILE he was in the club ... presumably right next to Kendall.