Tim Tebow's Mom Thinks He's Ready for the Major Leagues!
Tim Tebow's Mom
Tim's Ready for the Majors!
... We're So Proud!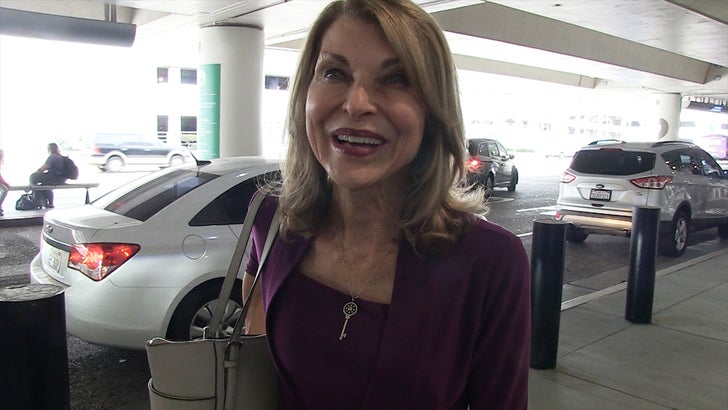 TMZSports.com
WE GOT TIM TEBOW'S MOM!!!! How cool is this?!
Tim Tebow's mother, Pamela, tells TMZ Sports her son is ready to play in the Big Leagues ... and she couldn't be more proud of the way he's playing!
FYI, Tim's been raking down in the minor leagues -- earning a spot in the Eastern League All-Star Game -- and Mama Tebow says he's ready for the call up to the Mets' MLB roster.
"We're partial, so we would vote for him to go up to the majors," Pam said at LAX ... "But, it's not up to us!"
We also asked how the Tebow family felt when Tim decided to make the switch from football to baseball -- and she was super candid about it.
"Timmy never had any bitterness. He had such a great attitude, because he believed it was God's plan for him. And then, we just all supported him because he still had a competitive drive."
"And he just still wanted to play ball. So baseball was second, so why not try it?"
"I think he's an example for all the little boys that maybe are afraid to try something because people don't think they'll succeed. So, you don't make it? At least you tried! That's what his main purpose is, he really wants to be a good example for them."
And, if you want some Mama Tebow bible scripture of the day? She gives us some of that too!