Carl Lentz Hesitates to Congratulate Bieber on Engagement After Falling Out
Carl Lentz
Hesitates to Congratulate Bieber on Engagement
... After Major Falling Out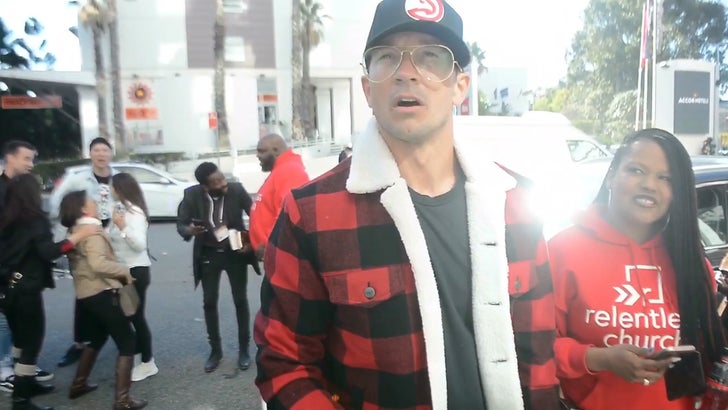 MEGA
Carl Lentz -- the pastor at the Hillsong church who was inseparable from Justin Bieber -- appeared to have trouble congratulating Justin on his engagement, and we're told it's because the 2 have had a major falling out.
Lentz was in Sydney, Australia Friday when the photog asked about Bieber, and it's pretty clear Lentz was uncomfortable.
Sources connected to Bieber tell TMZ ... Justin became angry at Lentz a while ago and broke ties with the pastor.
We contacted Lentz, who told us he will not comment on his personal relationship with Bieber.