WWE Legend Mark Henry's Kids Made Junior Olympics in Track & Field
WWE Legend Mark Henry
Kids Make Junior Olympics
Dominating Track & Field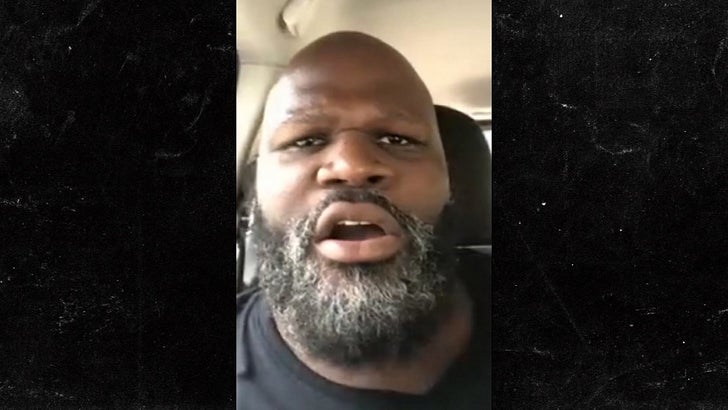 TMZSports.com
Mark Henry's a wrestling AND power lifting legend ... but he ain't even the best athlete in his own house anymore -- 'cause his 2 young kids are dominating youth sports.
TMZ Sports talked to Mark about his 12-year-old son, Jacob, and 8-year-old daughter, Joanna ... who both qualified for the Junior Olympics.
FYI -- Mark's a 2-time Olympian who also placed 1st at the Pan-Am Games and Arnold Strongman Classic back in the day -- and just about every other power lifting event that existed.
It's his kids who are killin' it now.
"My son Jacob qualified in the shot put and the discus. He's one of the top 20 throwers in the country. He's working his way up. He's only 12. But he wants to be great. I told him don't follow my path, create your own."
And his daughter ... she's a track star who went to the Junior Olympics 2 years ago, and also qualified this year.
1st place and gold medals are cool ... but Henry says the most important thing is school -- and his kids are takin' care of biz in the classroom.
In fact, there's really only one reason he wants them in sports ... "I want to spend they scholarship money. Their college funds. If they go to school for free, that's more money for me and my wife to go to the Caymans."