Tekashi69 Tells Us Why Robbery and Kidnapping Was a 'Setup'
Tekashi69
Kidnapping Was No PR Stunt ...
Someone Set Me Up!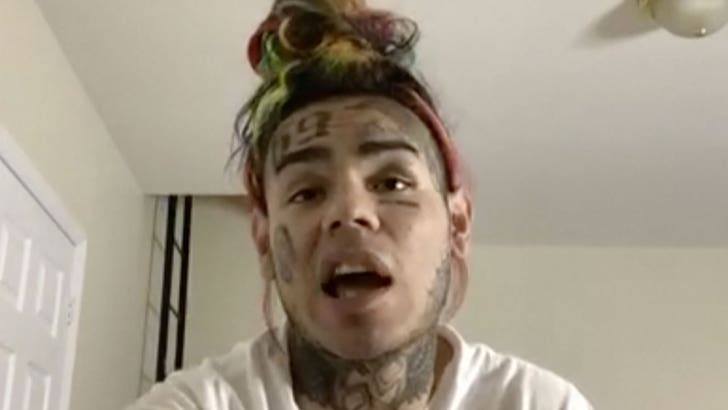 7/23/18
TMZ.com
Tekashi69 says he blacked out after getting pistol whipped, but says he remembers enough to believe the whole alleged caper was a setup.
The rapper was on Monday's "TMZ Live" and told us he suspects the people who kidnapped and robbed him had intel about his whereabouts, and it was no accident when they hit his vehicle with theirs early Sunday morning.
He says the gunman hit him so hard in the head he blacked out and woke up in the back of a different vehicle. 6ix9ine told us how he bargained with his captors to let him go -- and why what happened next makes him think it was an "inside job."
Tekashi also talks about his haters calling the alleged heist a publicity stunt to promote his new track with Nicki Minaj -- which just so happened to drop on Sunday.
Tekashi says if you do the math -- as far as the amount of jewelry he lost -- the PR stunt theory just doesn't add up. Even for a self-admitted troll extraordinaire.