Russell Westbrook Shows Off His Thighs At Team USA Practice
Russell Westbrook
Shows Off Thighs
At Team USA Practice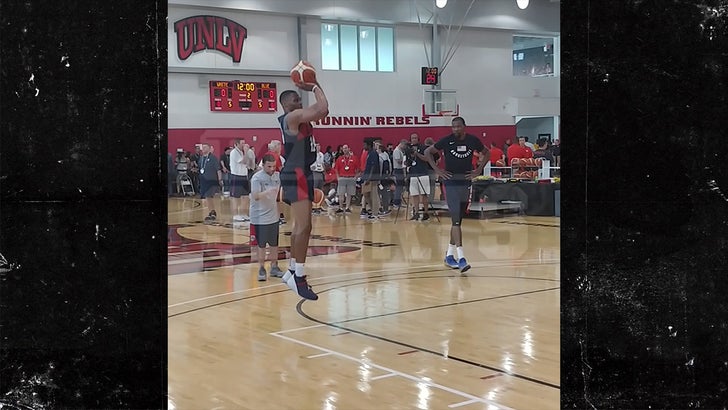 TMZSports.com
Good ... 'cause the Thunder superstar gave all his Team USA teammates -- and the rest of us, courtesy of Bryan Salmond and Sharp and Shapiro from "The Vegas Take" radio show -- an eyeful of them on Thursday.
Russ had his Nike shorts rolled ALL THE WAY UP on the first day of Team USA camp out in Vegas ... showin' off the kind of skin we haven't seen since John Stockton.
So, keep doing you, Russ ... and thanks for the reminder to never skip leg day.