Jimmy Fallon Drunkenly Sings Guns N' Roses in the Hamptons
Jimmy Fallon
Real-Life Name That Song Challenge
... Guns N' Roses Style!!!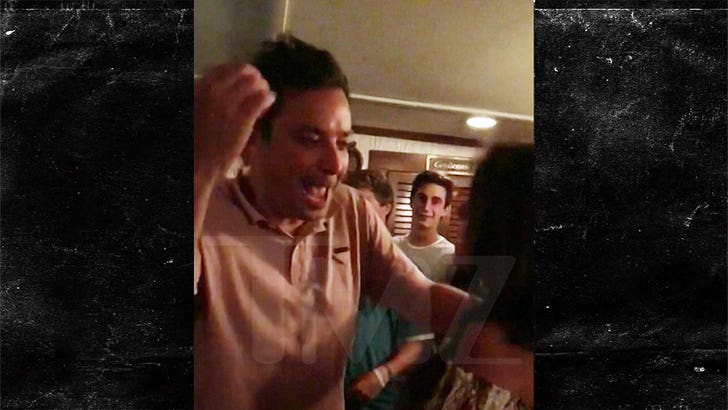 TMZ.com
Jimmy Fallon took one of his most popular late night games out of the studio and tried it live in the Hamptons -- and it was just as entertaining with way more booze ... we think.
The 'Tonight Show' host was hanging with his wife, Nancy Juvonen, Friday night at The Palm East Hampton, when he decided to belt out some Guns N' Roses to one lucky patron ... while everyone else in the place was watching and cheering.
We won't tell you what song it is, 'cause that's all part of the fun! BTW, eyewitnesses say Jimmy appeared pretty sloshed with his wifey. So, yeah ... ya might have trouble deciphering some of the lyrics.