Tekashi69 Says He's 'Scared As F***' About Sentencing in Child Sex Case
Tekashi69
So Scared He Needs a Bathroom
... Could Get 1-3 Years in Child Sex Case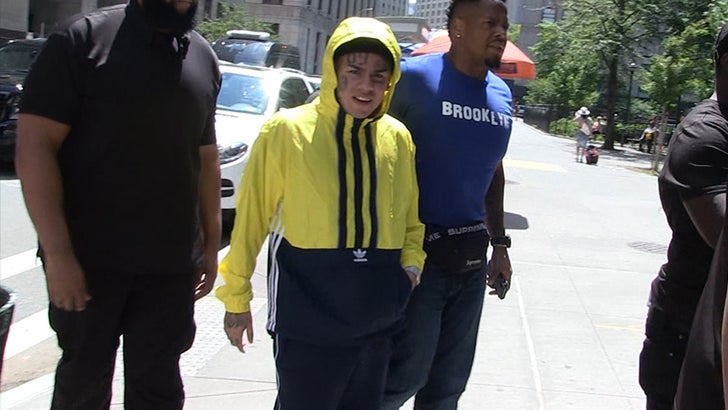 8/9/18
TMZ.com
Tekashi69 seemed super nervous heading into his sentencing hearing -- and if you believe the words out of the rapper's mouth -- he was so scared it was affecting his bowels.
We got the rapper heading into an NYC court Thursday to face the judge in his child sex case. Tekashi clearly held nothing back when asked how he was feeling before stepping inside.
The sentencing hearing stems from a case back in 2015 where 6ix9ine pled guilty to one count of Use of a Child in a Sexual Performance, long before he was famous.
The judge deferred his sentence for 2 years though -- with the deal being he'd only receive probation if he complied with certain conditions -- including completing community service, getting mental health treatment, staying out of trouble and writing an apology letter to the victim and her family.
Unfortunately for 6ix9ine, he hasn't avoided the staying out of trouble part of that agreement -- he's been arrested twice in recent months -- once in Texas and once in Brooklyn -- which certainly can't look good to the judge.
As for Thursday's hearing -- the judge ultimately decided to push it back a little more -- Tekashi will be back in court in October and we're told prosecutors are seeking 1 to 3 years and for the judge to make him register as a sex offender.