LaMarr Woodley Says Cleveland Browns Will Be Dangerous
LaMarr Woodley
Watch Out, Steelers ...
Browns Are Dangerous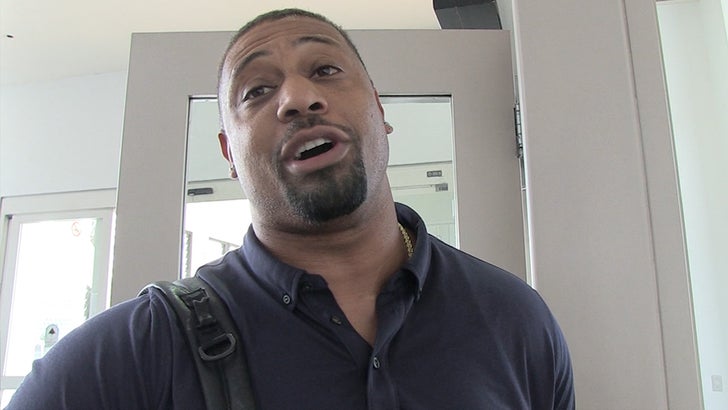 TMZSports.com
The Steelers have been dominating their rivalry with the Browns for YEARS ... but LaMarr Woodley says that's all about to change ... telling TMZ Sports Cleveland is finally a legitimately dangerous team.
FYI -- the Stillers has had their way with Cleveland ... going 33-6 since the Browns returned to the NFL in 1999.
The Super Bowl champ says the Browns have made all the right moves to get back to relevance ... and warns his old club they don't wanna meet Cleveland in the playoffs.
The Browns got a lot of hype this year -- with the additions of Baker Mayfield, Tyrod Taylor and Jarvis Landry ... and the squad looked pretty good against the Giants on Thursday (we know, preseason ... but still).
As for his Steelers, Woodley says there's one major weakness they gotta improve on to get ready for another Super Bowl run.