Dez Bryant Already Signing Cleveland Browns Helmets
Dez Bryant
Already Signing Browns Helmets
... Contract Next??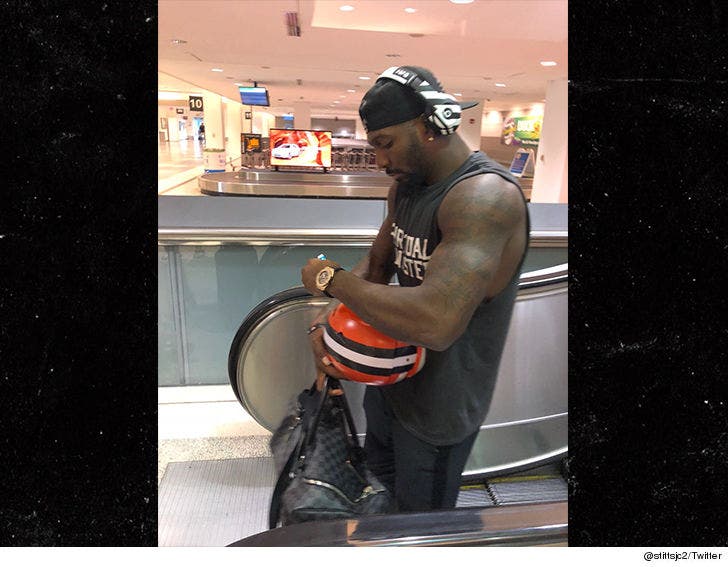 Breaking News
Dez Bryant just touched down in Cleveland ... and the dude's already signing Browns gear!!
The free agent wide receiver was spotted scribbling his signature on a Browns helmet at Cleveland Hopkins Airport on Thursday ... right before he's scheduled to meet with the team.
FYI -- Cleveland's had a lot of trouble getting a hold of Dez ... with Browns GM John Dorsey saying Bryant wasn't returning any of his phone calls last week.
But, Dez quickly responded with a tweet saying he would be making a visit to The Land this week ... adding he "wouldn't mind playing for the Browns."
Sooooo ... will Dez be signing a contract next??