Eddie George On Ohio State Scandal, If Guilty, Punish Severely
Eddie George
On Ohio State Scandal
If Guilty, Punish Severely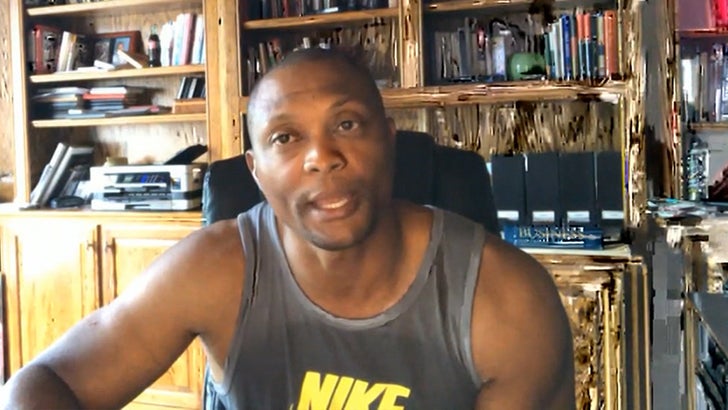 TMZSports.com
If the allegations against Urban Meyer are true -- that he covered up domestic violence -- his punishment must be "severe" ... so says Eddie George.
Of course, the results of the independent investigation into the OSU football program surrounding Zach Smith have not been released yet. That could happen as soon as this week.
George says he trusts the investigation will uncover the truth -- but says the school can't mess around when it comes to D.V.
"Domestic violence is unacceptable at any level," the OSU legend says.
"If it is indeed that, then the punishment needs to be handed down and it should be severe. There's no way that someone should cover up anything of that magnitude."
Eddie also tells us that regardless of who's at the helm of the football team this year -- this OSU team could be the best in school history.